Ready to get your entire team executing on your strategic plan? Our guide has the steps you need to move your strategy out of your strategy office.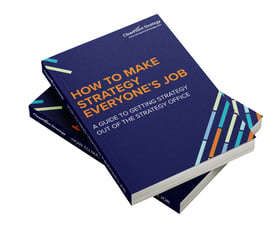 You've put a lot of effort into creating your strategic plan, which we know is no easy feat. Now, to execute on it, you need to engage every employee across your organization and shift strategy away from a single department. We've compiled best practices and actionable steps for effective communication, alignment, transparency and proper incentives based on our own experience as performance management experts.
In this guide, you'll learn:
The importance of getting buy-in from everyone in your organization.
Actionable tips and ideas for communicating your strategy.
Strategies for aligning personal goals to organizational goals.
And more!
Print our comprehensive checklist (on the last page of the guide!) to keep track of your implementation plan.
Download the guide now to begin sharing your strategic plan organization-wide.