Ready to see strategic success in your company? It's time to put the Balanced Scorecard to work.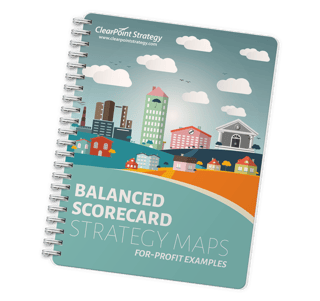 To clearly achieve your objectives, a unified strategy is a must—and strategy mapping is one of the best ways to achieve that goal.
In this eBook, you'll find five Balanced Scorecard strategy maps for these for-profit organizations:
Bank
Manufacturing company (2)
Software company
Insurance company
Download these sample for-profit strategy maps today.